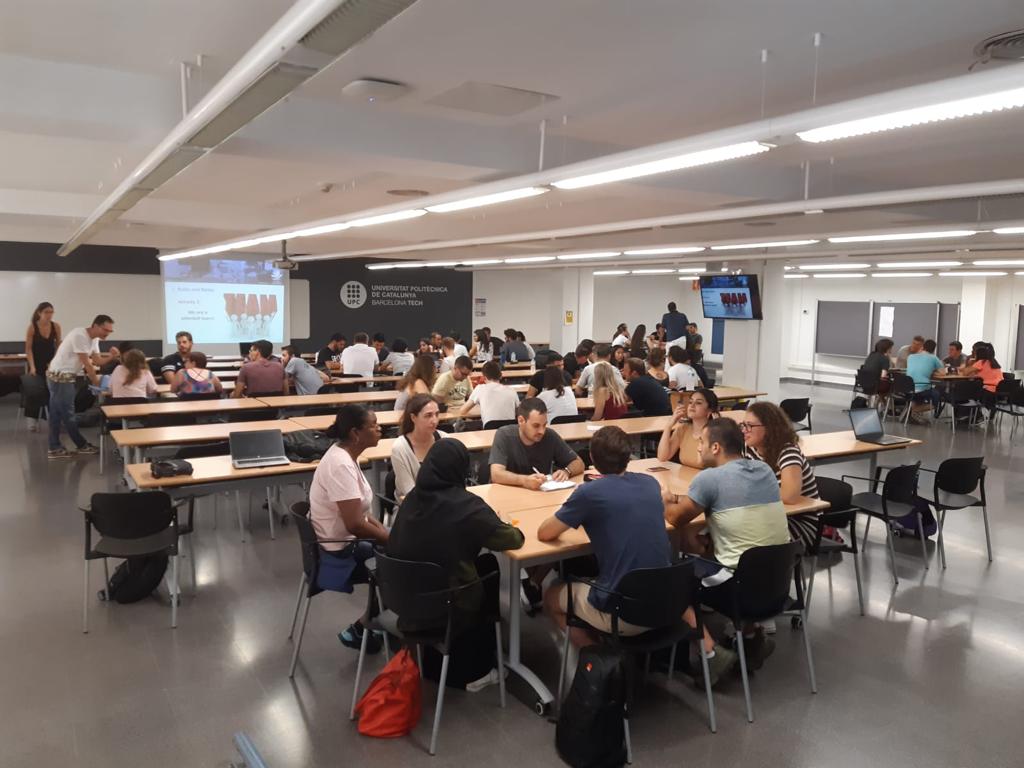 Barcelona, 1 – 13 July 2019
The third eHealth Eurocampus Summer School on "IT for Physical and Cognitive disabilities" took place from 1st to 13 July 2019, in Barcelona UPC Campus.
The course was attended by 60 multidisciplinary students and supported by 16 teachers and trainers. It comprised theoretical teaching and practical laboratory work. Besides the courses and the collaborative projects, students were able to visit a surgical robotics laboratory and the famous Barcelona Supercomputing Center. In the weekend, an activity about the «castells», the Catalan human towers, was organized, which is a beautiful popular tradition that promotes the spirit solidarity and cooperation.
Comments are closed.