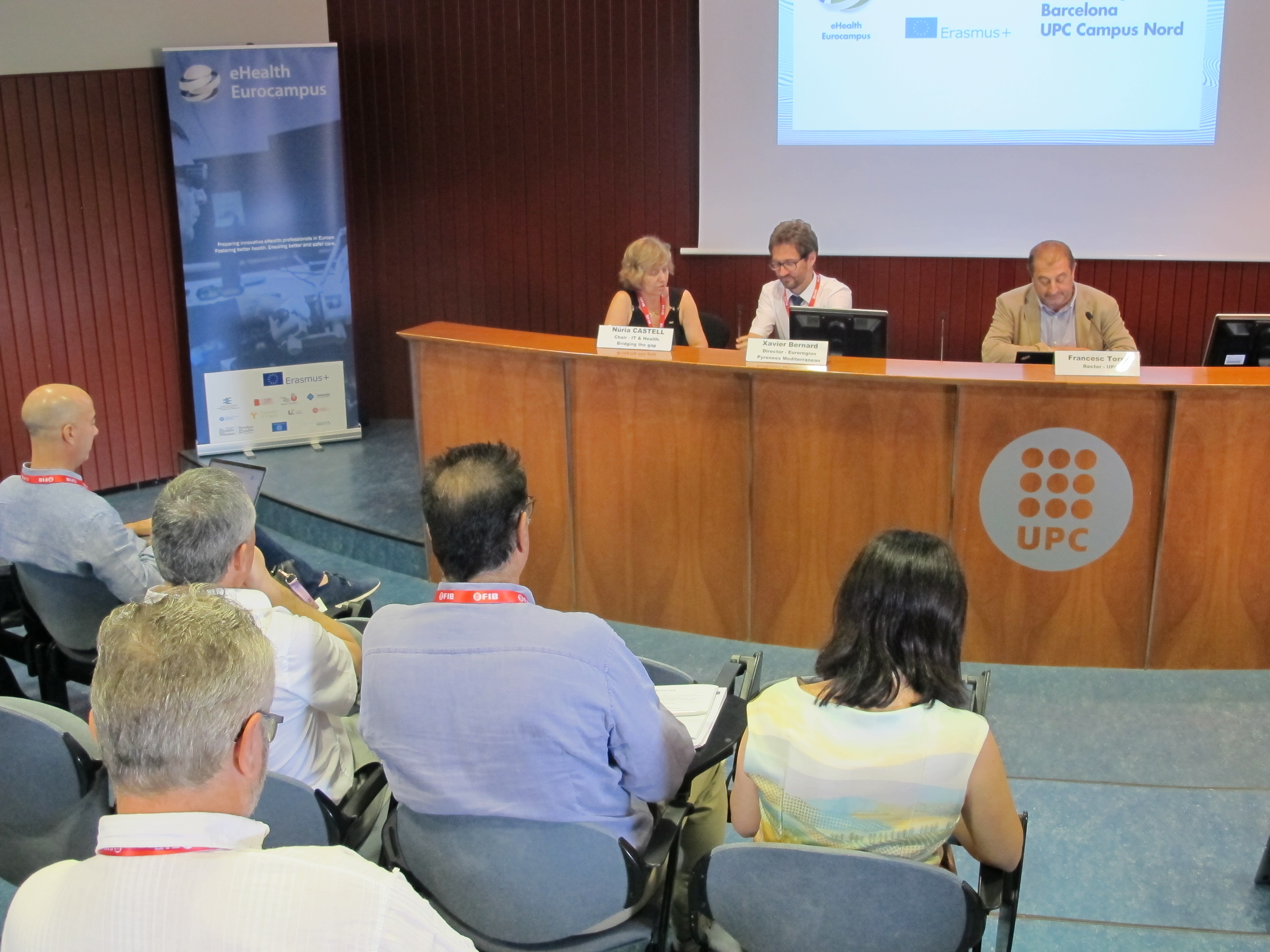 Barcelona, 15-17 July 2019
The Closing Seminar (Multiplier Event) of the project «IT & Health: Bridging the Gap – A conference for healthcare professionals and experts» was held from 15 to 17 July 2019.
The universities in charge of the coordination of each eHealth Eurocampus Teaching Module presented the work developed within the framework of the project and international experts completed their presentations. Lively debates between 40 professionals from the IT and the health sectors took place. The seminar closed with a panel discussion on the benefits and challenges of working in transdisciplinary environments. Should be especially mentioned the quality of the presentations of Erik Brieva, CEO at Strands Inc., on "Joining the Healthtech Revolution", Anneliese Lilienthal, from the Karolinska Institutet, Sweden, on "Peering into transdisciplinary intersections that impact learner experiences of eHealth multimedia" and Carme Torras, from the Spanish Higher Council of Scientific Research (CSIC), on «Robotics, health and ethics».
Comments are closed.