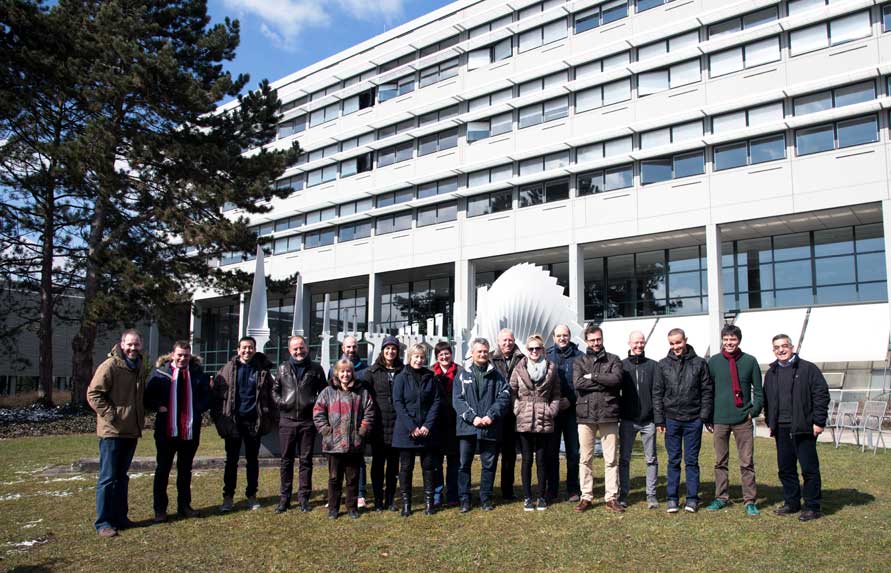 Ulm, 19-20 March 2018
The third Steering Committee meeting of the Erasmus+ Strategic Partnership eHealth Eurocampus took place in Ulm, Germany, on 19-20 March 2018. 19 participants from the 10 partner organisations met on the premises of the University of Applied Sciences – Hochschule Ulm.
The meeting enabled to carry out an evaluation of the past activities – the Castres Summer School on Innovation and Entrepreneurship in eHealth (July 2017) and the Montpellier Training Seminar on Teaching Challenges (October 2017) – and to prepare the next ones – the Wales Summer School on IT for a Longer Independent Life (July 2018) and the Palma Training Seminar on Accessibility, Inclusion and Rehabilitation using IT (November 2018).
The meeting was used to assess the state of progress of the teaching modules on "Innovation and Entrepreneurship in eHealth", "IT for a Longer Independent Life" and "eHealth Applications and Tools".
Partners agreed that the next Steering Committee meeting will be held in Vic (Barcelona) on 27-28 September 2018, at the same time as the Catalan Seminar on eHealth. This will help to disseminate the results of the project and to increase its impact; it will also be an opportunity to invite companies and local administrations to the final Multiplier Event to be held in Barcelona in June 2019.
Comments are closed.